Office environment
Guangzhou Shichao Company provides employees with a modern working environment and a comfortable and tidy workplace, which promotes good communication and collaboration among colleagues. To improve work efficiency, Guangzhou Shichao provides employees with advanced office facilities and focuses on creating a harmonious and warm work atmosphere. Happy work and exciting life "is Guangzhou Shichao's attitude towards work and life. In addition to work, the company often carries out diverse cultural, skill, and entertainment activities to ensure a relaxed and relaxed work rhythm, and is committed to building a cohesive work team.

Remuneration
The distribution principle of Guangzhou Shichao emphasizes: salary based on job position, remuneration based on efficiency, and balancing internal fairness and external competitiveness. The welfare of Guangzhou Shichao takes into account the various needs of employees and solves their worries as much as possible. The company purchases national insurance for all employees, and according to the actual situation, the company strives to provide turnover housing for newly hired employees. Employees are entitled to national holidays. The company implements a full employee labor contract system and encourages employees to serve the company for a long time.

Training Development
Guangzhou Shichao deeply understands that the appreciation of enterprises fundamentally depends on the appreciation of human capital. Guangzhou Shichao attaches great importance to human resource development, has established a relatively complete training management system, and provides employees with segmented onboarding, on-the-job, and advanced training. Onboarding training, including fresh graduate training and new employee onboarding training, enables employees to quickly understand and integrate into the company; On the job training to enhance employees' work ability and enhance the degree of job matching; Advanced training aims to acquire the abilities and knowledge required for higher-level positions through training. Guangzhou Shichao has established its own talent guidance center, committed to creating a learning organization, advocating for lifelong learning among employees. A good learning atmosphere and strong policy support ensure that employees have opportunities for further education and improvement in their spare time.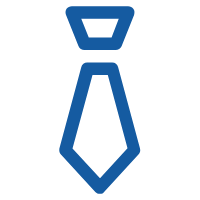 Career
The core values of Guangzhou Shichao are "transcending oneself, serving enterprises, serving society, and developing together with the country". Guangzhou Shichao sets up a stage for employees' career development: fair competition; Open and fair talent recruitment mechanism; Providing direction and guidance for employees' career paths.